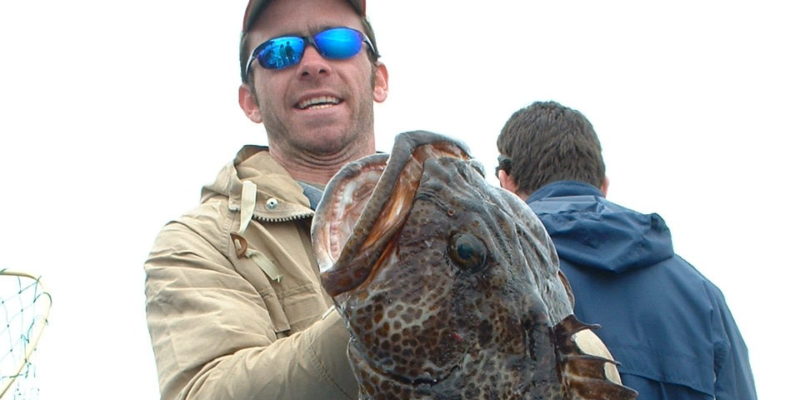 lingcod fishing in San Juan Islands – Spaces available next week!
National Marine Fisheries and Adventure Charters
Adventure Charters is working with NOAA National Marine Fisheries on scientific studies involving lingcod dna sampling and rockfish bi-catch. We have a few spaces available for anglers who would like to participate on day charter trips  next week starting on Monday 4/17/17 thru Friday 4/21/17 out of the Skyline Marina in Anacortes. This is hook and line angling over steep rocky terrain fishing live bait, jigs and mooched herring. Those experienced in this type of fishing are preferred. All fishing gear and tackle will be provided.
Anglers for scientific study.
This a chance to fish prime areas some of which have been closed to fishing for many years or even decades for scientific research only. This is not a harvest opportunity. Most fish will be caught sampled and released, certain species will also be tagged.
Limited spaces are available. Participation is not guaranteed and opportunity is subject to change at any time. We are only going to fish ideal weather as much as possible, trips could be cancelled on short notice. Please bring a lunch and foul weather gear. We are fishing small crews with only 2 or 3 anglers per trip. Most trips will start at 7 am until 3 or 4 pm but may vary do to conditions.
You must be reliable or please do not respond. Only days that NOAA has chartered with our company are available for angler trips and at our discretion only. If you are interested in participating you must LIKE OUR FACEBOOK HOME PAGE, like and share this post, then send an email with your contact information including phone number and description of fishing experience and any pertinent background to Capt.sk@hotmail.com 
This project has been extremely fun and a great learning opportunity. I hope you can be a part of it.
-Captain Steve Kesling