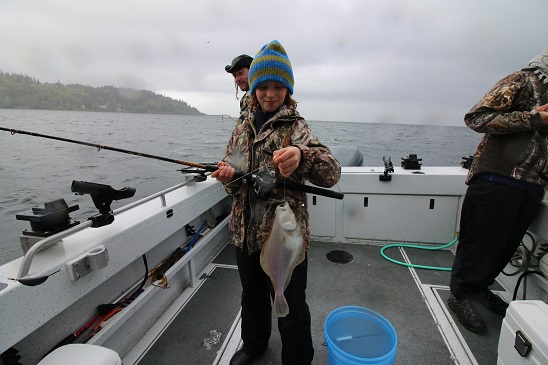 Spring flounder fishing heats up on Puget Sound
Sawyer Szwedko from Issaquah celebrated his 11th birthday with a flounder fishing trip last Wednesday, 4/26/17.
Puget Sound has a 120 foot depth restriction when bottom fishing. The sanddab and sole spend the Winter months deep. They have now moved up into shallower water and we had no trouble catching 50 or so in about 4 hours. We targeted an underwater hump 90 to 120 feet deep near Kingston, WA. My preferred bait for flounder is halibut skin. This fishery will only continue to improve as we move into May and June.
Time to go out to Neah Bay this week and get some more halibut skin!
-Captain Steve Kesling