Meet the Keslings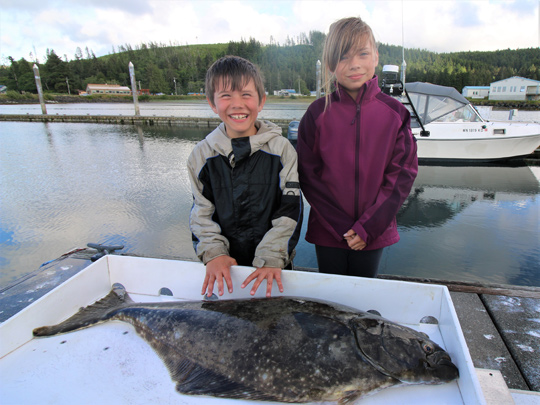 Sample Heading
Adventure Charters is a small family owned business and charter fishing is all we do.
Everyone helps out in one way or another.
We love what we do and we strive to give you more for your money.
We are consistently a top producer in the local charter fleet.
Fun informative fishing trips with competent patient expertise.
We give honest fishing reports.
Competitive price and superior product.
We operate out of more ports – you depart closer to the best fishing grounds – more time fishing. 
We participate in more fisheries – salmon-halibut-tuna-lingcod-flounder-crab-prawns.
Fish Market quality handling of your catch.
We have one of the nicest boats set up with the best tackle.
Specialized gear including computerized electric reels for deep water halibut.
Commercial sized pot puller for deep water crab and shrimp.
Flushing toilet (no porta potty).
Fish smoking and shipping services: Jensen's Old Fashioned Smokehouse  Wild Salmon Seafood Market
*During times of prolonged depressed fishing* the Captain will personally give you a fishing report and you will have the option to decline with no loss of deposit. This is very rare in the charter fishing industry. If you are considering another charter it is wise to check to see if they even have a slow fishing policy.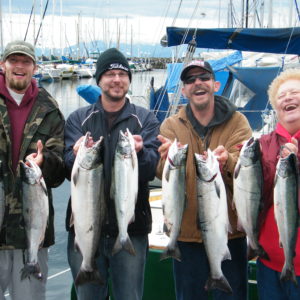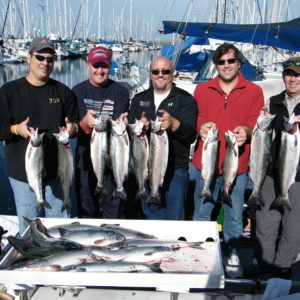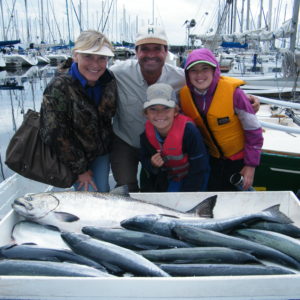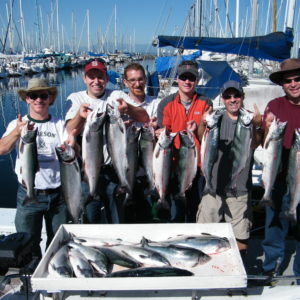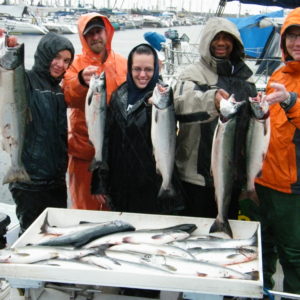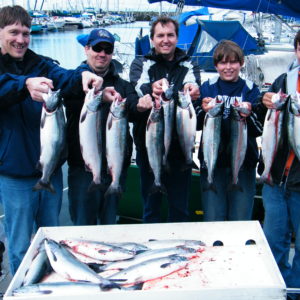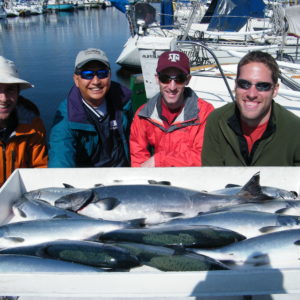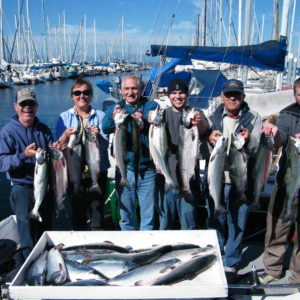 Troll or mooch for salmon?
We could mooch if we wanted to. We troll for salmon in Puget Sound for precisely the same reason we utilize controlled drifting for lingcod, flounder and halibut. Trolling catches the most salmon per rod–in overall catch there is no comparison.
You actually fish! On our boat we don't hook the fish and hand you a rod. You hook your own fish.
We treat your catch as if it was our own with fish market quality standards.
All fish to be kept are bled and iced immediately regardless of the time of year. We will expertly fillet your catch or gut and gill whole fish if you prefer. This does not apply to flounder due to shear quantity.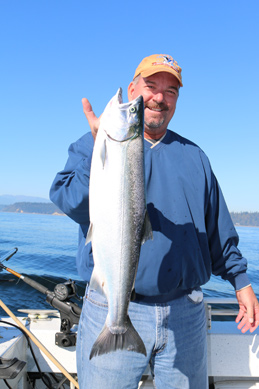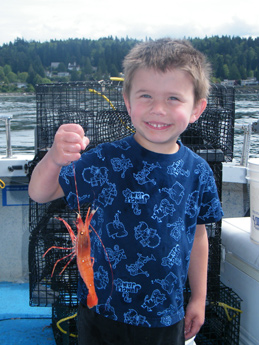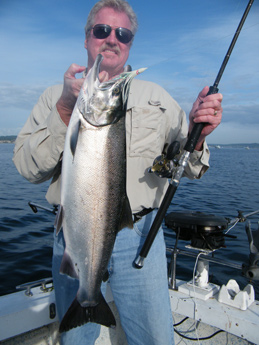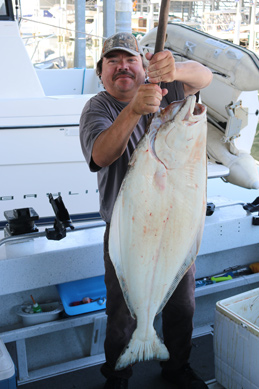 Great day!  The boat was clean and well maintained.  Captain Steve was prompt and prepared.  He put us on fish and we all caught our limit.  We also had a day of laughs and comaraderie.  Really, really enjoyed the day.  My husband and I look forward to going again.
I'm a little late in writing this review but nevertheless,,,Captain Steve was great! I booked a trip for 5 of us including my son & daughter in law and a co-worker & his wife. We limited out quite fast. Oh,, this was on 17 Aug 2013. My son & daughter in law had a 'blast' the entire time as did my co-worker & his wife. Cpt. Steve allowed my daughter in law to 'drive the boat' while he was netting our fish or providing instructions about fishing or operating the equipment. Excellent trip and a professional in all aspects. I am looking forward to doing this again and maybe this month of September 2014 if 'fish are running' and there are availabilities on board as well as my work schedule permits. Great time!!
We had an awesome time with Captain Steve. He thourghly explained everything we would be doing and where we were going. We were in Seatlle for my oldest son's Make-A-Wish trip and Steve made it an awesome adventure. My son caught a 35″ -18# king salmon. He was very pleasent with my entire family and if we ever get a chance to get back there we will definetly go fishing with Captain Steve again.