Welcome to Adventure Charters
Your Puget Sound fishing adventure begins here.
We are a family owned and operated Seattle fishing charter in business over 24 years.
We offer high quality fishing trips at a fair price. No commissions. No booking fees. Elsewhere up to 30% of your charter fee may be going to a booking agent.
Always honest fishing reports and booking advise direct from Captain Steven Kesling 206-789-8245 call or text. I have been fishing the local waters of Puget Sound for 45 years.
In addition to providing memorable Seattle fishing charter for small groups of anglers, our charter service has been contracted extensively by NOAA and National Marine Fisheries to hook and line catch rare and exotic species in Puget Sound for scientific study. We know what we are doing and provide you with the best success possible for anglers of all skill levels.
FUN IS PRIORITY ONE
You have found what you are looking for.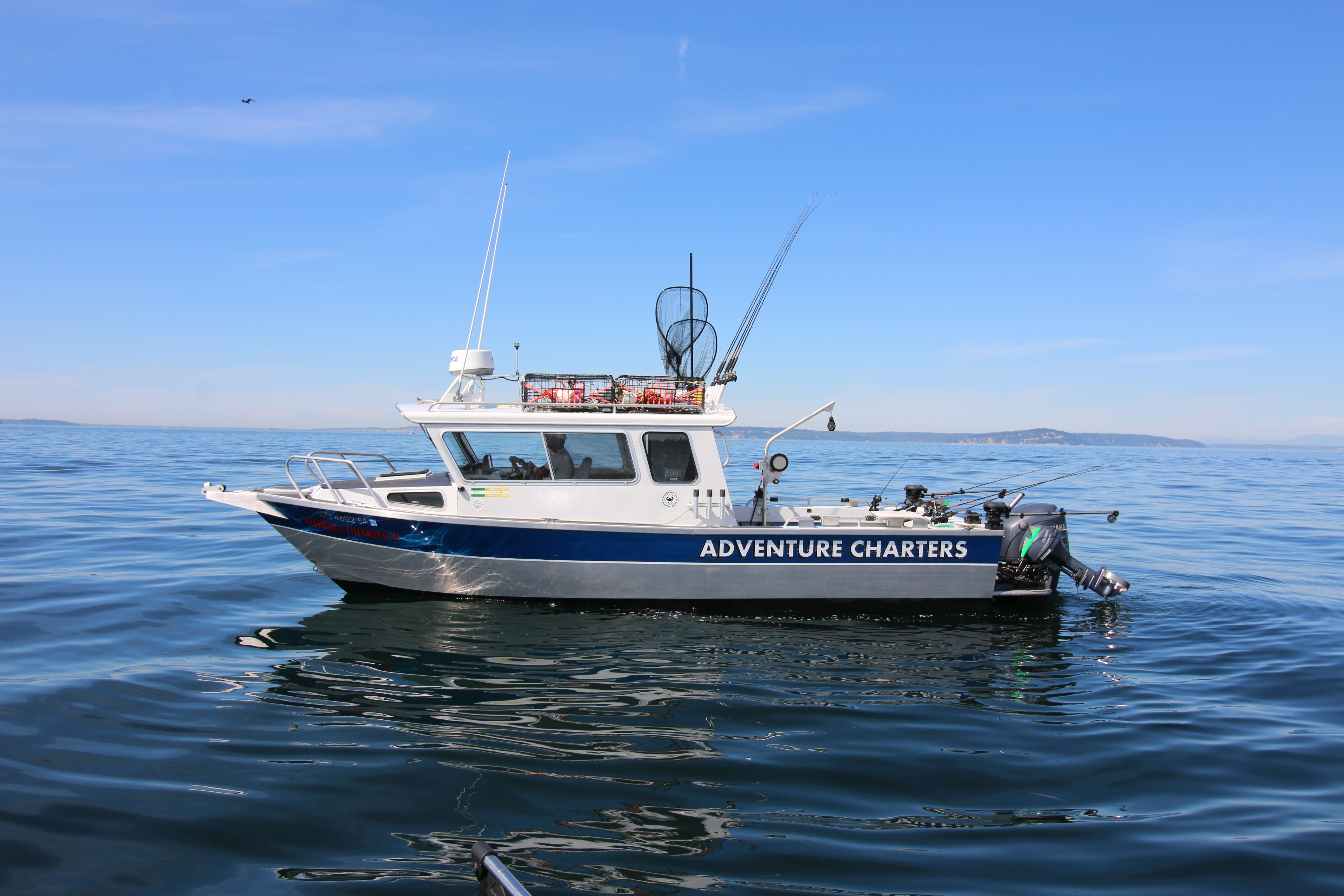 Great day!  The boat was clean and well maintained.  Captain Steve was prompt and prepared.  He put us on fish…read more→
July 17, 2019
https://youtu.be/9XavVvUWdCk Ben Kesling catches a redtail surfperch on a Seattle fishing trip. Most of Washington's…